Orders Online Sign-Up Now
Easy Online Forms for Process Serving, Skip Tracing, Court Filing
Request Order Status
Login and find out the status of your order...
Downloads & Resources
Get the latest court updates and other printable documents...
---
Process Service
Local and Nationwide!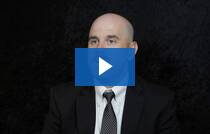 We can serve your service of process or legal documents anywhere nationwide. We specialize in hard to serve assignments and will complete your work professionally and on time. We have the knowledge and experience to handle all aspects of your process service assignments.
---
Court Filing
Court filing in all 50 states
Direct Legal Support, Inc., since 1961 has been a premier Legal Support provider in California. Our team of professionals provides our clients with superior expertise in Court filing & Research throughout California for over 50 years.
---
Skip Trace
We will locate your subject
Direct Legal Support, Inc. provides experience and knowledge to locate you're your subject in a quick and accurate manner. With our 24/7 online order capabilities you can place your order and obtain a tracking number upon submission of your assignment.
---
Testimonials
Direct Legal Support, Inc. Provided Excellent Customer Service for Service of Process
Dear Mr. Kern, I recently used Direct Legal Support, Inc. to file a Writ of Execution with Bank of America. If I had waited for the County of Los Angeles to... Continue Reading